Don't Lose Yourself In Motherhood
I love being a mom. Really, I do. But sometimes, I just want to hang it up, head to the nearest sandy beach and sleep for a week. Uninterrupted. Go to the bathroom without tiny little fingers appearing under the door yelling, "Mommy, open the door!". There was a point where I used to beat myself up for feeling this way, until I realized that (1) I was being completely honest, (2) I am human, and (3) Dammit, moms get tired. Before I had this epiphany, I had flashbacks to pre-motherhood, where I would sleep in, stay up late, eat snacks without sharing, hang out with my friends every weekend, pick up and go without permission, and partake in everything I loved without feeling guilty. I was selfish…and so what.
More than many women would like to admit, motherhood completely alters your life. It changes you. It has undoubtedly changed me for the better. With a little person (or persons) completely depending on you, some lifestyle shifts had to naturally occur. Goodbye hanging out every weekend, enjoying uninterrupted quiet time, hanging out spontaneously with friends, making impulsive decisions, going to the bathroom alone or even splurging at the mall.
I remember like it was yesterday: Someone very important and close to me uttered the words, "You used to be so much fun. Now, you're just a mom."
I was so got damn offended. Like, it legit hurt my feelings. And it made me angry…because it was true. And that hard truth hurt like hell.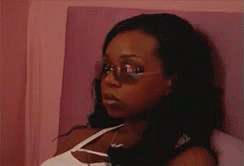 But I'm thankful for those words. While I knew that I was not "just a mom", or "just a wife" for that matter, I acknowledged that I had lost myself in a huge way. I was embarrassed that I had been declining invitations left and right and neglecting my self-care. My nail tech missed me…and the cashier at Macy's….and my husband….and my friends….and my book collection. While I loved my kids to pieces, I had to come to terms that I was consumed with motherhood. Understandably, moms are uber overprotective and don't want to leave their little ones so soon, but it is also important that we realize that the little ones will be perfectly fine with a trusted caregiver while you "kick it" for a couple of hours.
Can you relate? Are you ready to get back to you?
Here are some ways that moms can get their grooves back:
LET GO
When your "village" steps in to relieve you, take the help! TAKE.IT. I'm so serious. I look back and laugh about how many times I've turned down free babysitting (shoutout to grandmas) because I was stuck in the auto-loop of mommy mode – living and breathing the children. Find a short-list of trusted caregivers for the babies and take that much-needed time out.
KICK THE EXCUSES
If you're feeling that you don't have that solid of a support system, make it your business to connect with other moms – join parenting groups and swap well-researched and reputable resources/contacts. There are also soooooooo many mommy blogs (so damn mannnnyyyyy) geared towards helping women navigate through parenthood. Trust, you are not in this alone.
RECONNECT WITH FRIENDS
Check in with your friends and make plans to connect for brunch and good ol' adult conversation. You will feel an immediate weight lift off your shoulders and begin to feel like your old self again. Friends have a way of reminding you exactly of what makes YOU so special. Be present and be a friend.
ALONE TIME WITH PARTNER (DATE NIGHTS)
In relationships, children are an added layer, which often times leads to feelings of neglect. It can seem as though everything revolves around the children…which it will for some time, but don't forget to give one another some TLC too. Hello date nights!
GET BACK TO YOUR DREAMS
What do you like to do? What is your purpose? No matter what, do not lose sight of your dreams and the things that bring you joy. You may be a wife or mom, or both, but you are still you! Nothing should deter you from pursuing a life of your very own.
Marriage and motherhood can absolutely coexist with your dreams.
Remember that. Write it down. Put it on a post-it.
It is also important for your children to witness you using your gifts, nurturing healthy relationships, being a girl boss and having a life outside of  "home". If you can only break away for "me time" for a few moments a day, so be it. Just as long as you do it. It's necessary and non-negotiable.
You can't serve from an empty vessel.
Listen, I know some moms don't like to delegate and leave the kids with dad, but you should. Leave the children with dad for a while and do wander the aisles buying shit you don't need at Target. Get your break however you can get it!
---
These tips also apply to entrepreneurs as well! Business-owners also get caught up in the same cycle of total consumption with their projects that everything else suffers. Take heed.
---