Holiday Gift Guide: Black Women-Owned Businesses You Should Know
There is power in the Black dollar.
Being a small business owner is extremely difficult, and without ongoing support, many ultimately wind up either struggling or closing their doors altogether.
Did you know: A typical White household has 16 times the wealth of a Black household. – Forbes, 2014
The community of Black creatives is jam packed with talented individuals who are well-versed in many avenues as far as skin and hair care, clothing, design, accessories, and much more! It is without a doubt that one could shop Black businesses solely and have absolutely all of their needs met.
Did you Know:Minorities are a huge driver of holiday spending. #Billions
Just recently, a Nielsen Report was released confirming what we already knew regarding the influence and buying power of Black women.
With the holidays coming up, I began compiling a list of some of my favorite women Black-owned & operated businesses that I have been stalking following and frequenting for quite awhile. Moreover, I am so excited for Small Business Saturday and beyond! Are you ready?
Here are just a few businesses that should be on your radar…I really and truly am amazed by the creativity in these products!
---
Jewelry
---
---
Enamel Pins + Patches
---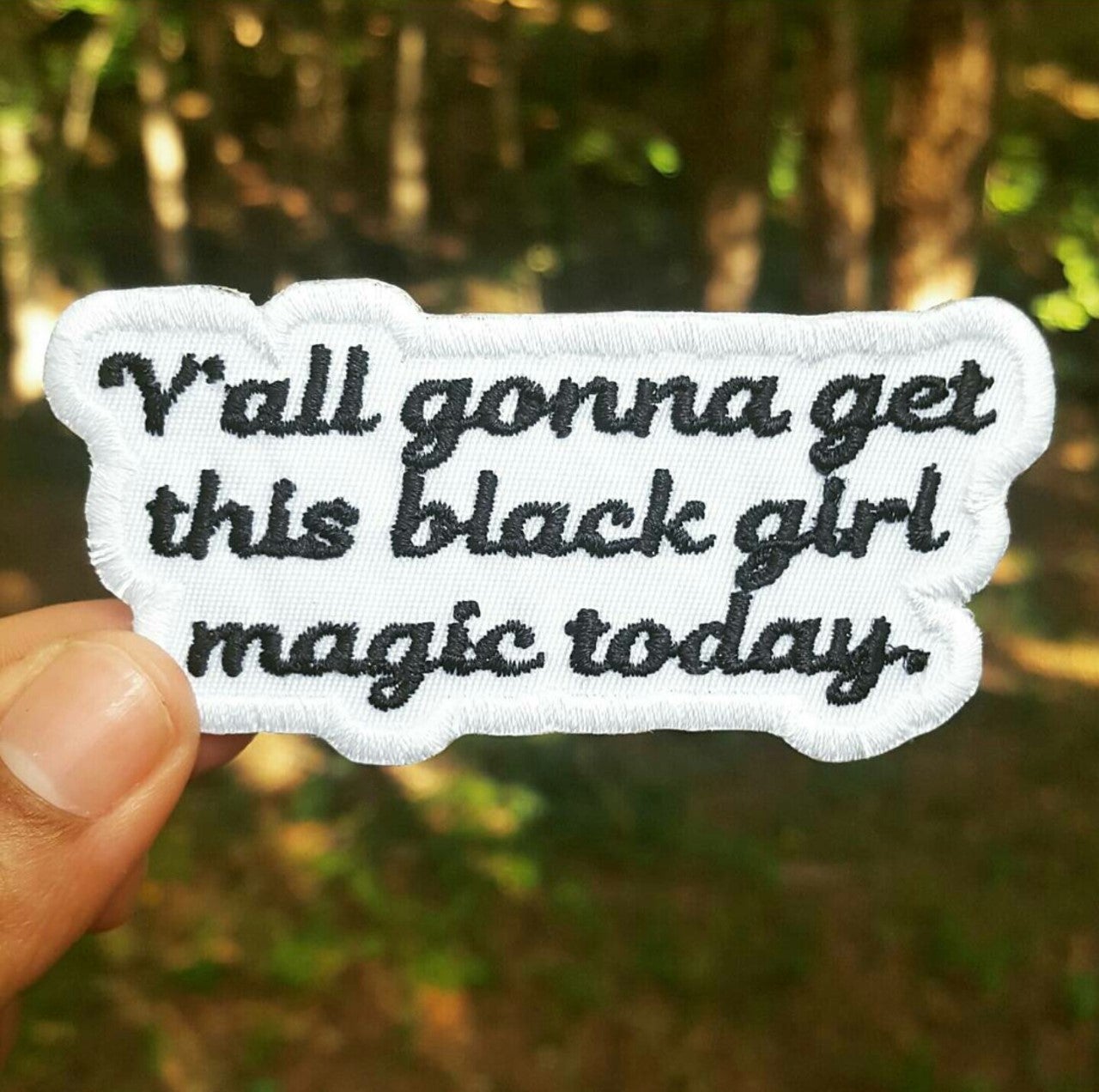 ---
Head Wraps
---
---
Reading Material
---
A Fistful of Honey by Malena Crawford
The D.V.R. Guide by Cherise Ebony Mattheson
Truth Is by Sashe Omogiate
I'm Judging You by Luvvie Ajayi
Things I Wish I Knew Before My Mom Died by Ty Alexander
Empathy and Eyebrows: A Survivalist's Stories on Reviving Your Spirit After Soul-Crushing Sh*tstorms by Danni Starr
We're Going to Need More Wine: Stories That Are Funny, Complicated, and True by Gabrielle Union
Around the Way Girl: A Memoir by Taraji P. Henson
---
Curvy Fashionistas
---
---
Hair + Health + Beauty
---
---
Apparel
---
Malaika Apparel Co. by Rita Bunatal
---
For the Foodies
---
Food.Love.Tog. Signature Seasonings
---
Custom Home Decor Artwork
---
---
Planners and Journals
---
My Taught You Journal by Myleik Teele
---
Custom Mugs
---
---
African Prints
---
African Accent, LLC
---
Custom Artwork
---
---
Pampering
---
---
Travel
---
---
Subscription Boxes
---
Magical Girl Box by Adorned By Chi
---
Branding, Marketing & Graphic Design Services
---
---
Organizations to Support By Making Charitable Donations
---
National Museum of African American History and Culture
---
Finances
---
---
For Children
---
Subscription Boxes
---
---
Early Learning Systems
---
---
Books
---
Wash Day and 52 Positive Affirmations
---
Custom Accessories Apparel
---
Creative Soul Photography Fine Art Prints and 'A World of Curls' book
Taylor's Boutique (reopening in January 2018)
Bonnets of Joy (adult sizes coming soon)
---
What say you? Do you have any Black women-owned businesses on your radar for this holiday season? Please let me know what they are by shooting an email to valerie@unapologeticallyus.com…sharing is caring!
---